QUICK4 PLUS Standard Low Profile Chamber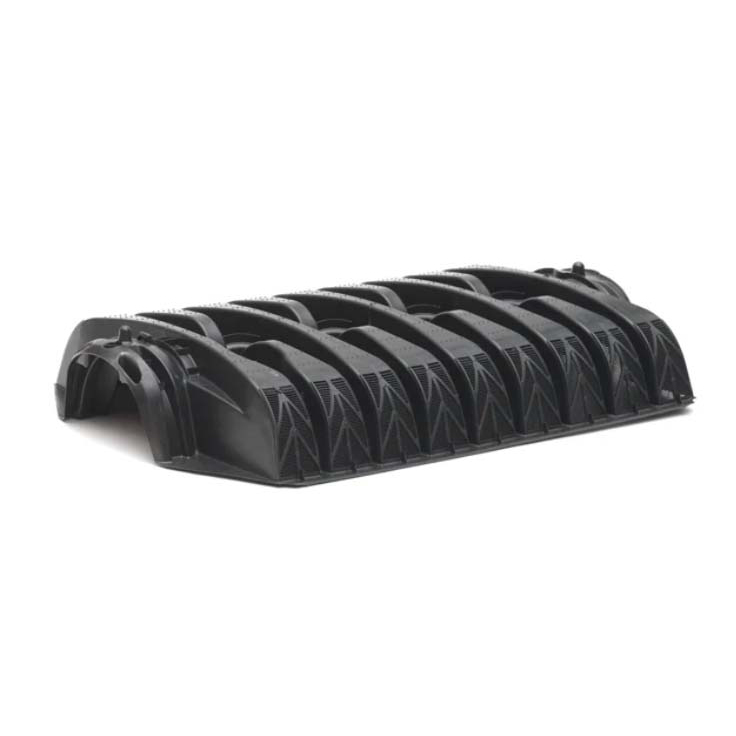 The Quick4 Plus™ Standard Low Profile (LP) offers maximum strength through its four center structural columns. This chamber can be installed in a 36″ wide trench. It is shorter in height than Infiltrator's other Standard model chambers, allowing for shallow installation. Like the original line of Quick4® chambers, it offers advanced contouring capability with its Contour Swivel Connection™, which permits turns up to 10°, right or left.
The Quick4 Plus All-in-One 8 and Quick4 Plus Endcaps provide increased flexibility in system design and configurations.
Size
34"W x 53"L x 8"H
(864 mm x 1346 mm x 203 mm)
Effective Length
48" (1219 mm)
Louver Height
6.3" (160 mm)
Storage Capacity
32 gal (121 L)
Invert Height
3.3" (84 mm), 9.6" (244 mm)
Benefits
Low profile design makes this chamber ideal for shallow applications

Reduces imported fill needed for cap and fill systems

Four center structural columns offer superior strength

Advanced contouring connections

Latching mechanism allows for quick installation

Four-foot chamber lengths are easy to handle and install

Supports wheel loads of 16,000 lbs/axle with 12" of cover
QUICK4 PLUS Standard Low Profile Chamber
Call for price