Simplicity & Reliability of a
Conventional Septic System.
Conventional septic tanks have a simple design, with no pumps to burn out or clog up.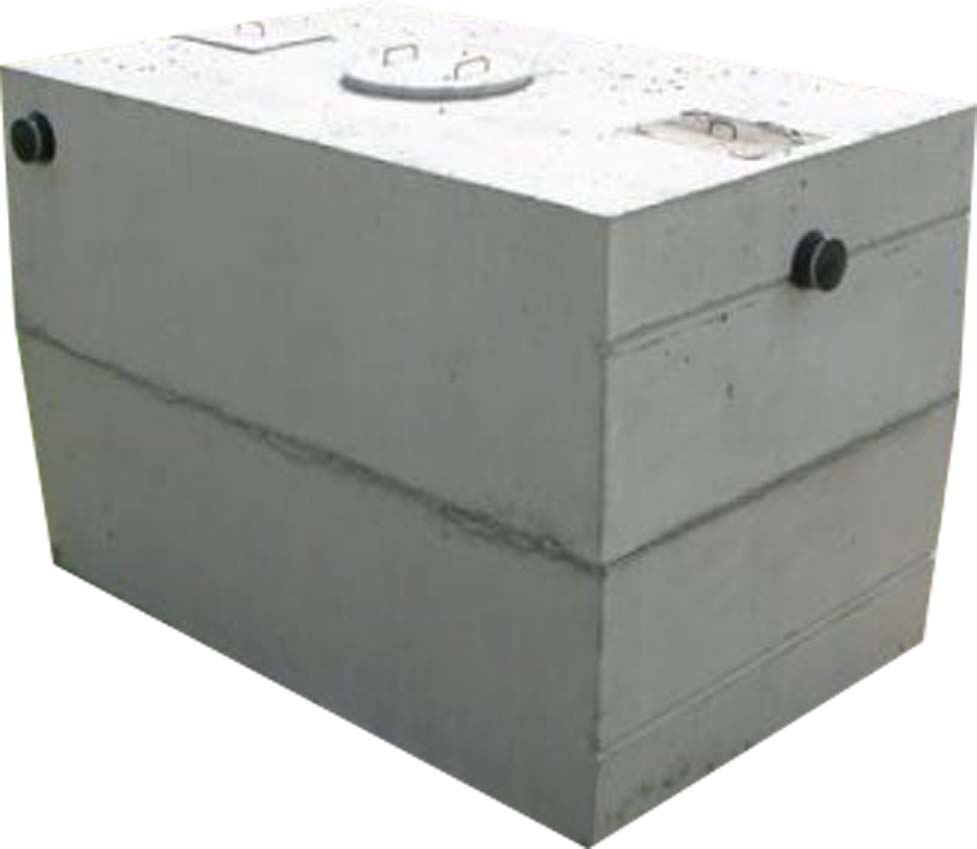 AVAILABLE
Conventional Systems:
1000 Gal Conventional
1250 Gal Conventional
1500 Gal Conventional
2300 Gal Conventional
3500 Gal Conventional
Call for pricing.
Examples of Conventional Systems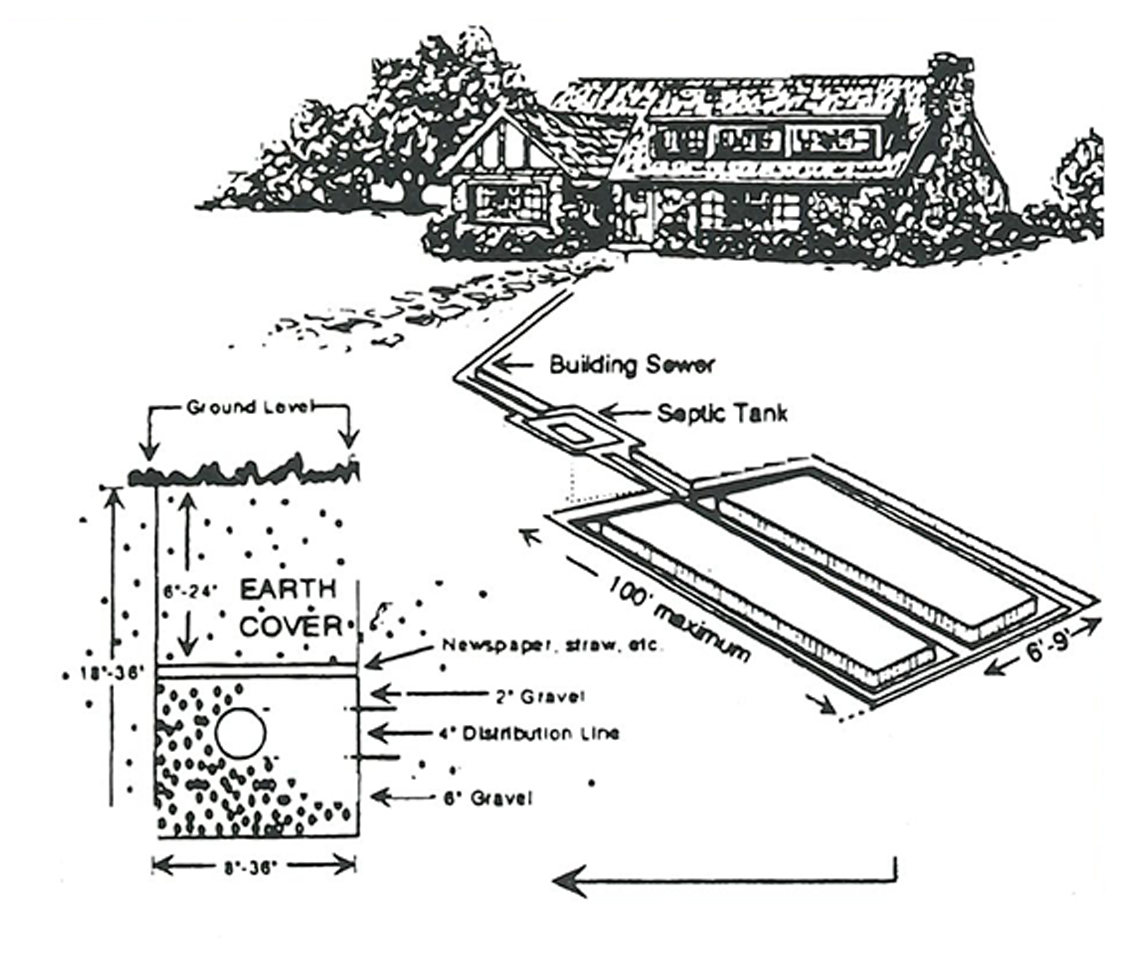 Subsurface Leach Fields
Waste flows into septic tank, solids settle out and effluent flows through pipes into trenches of gravel. The purified liquid is absorbed into the ground.
ADVANTAGES
Low initial cost
No mechanical parts
DISADVANTAGES
If the ground will not absorb water it will not work.
Field may require up to 40′ by 100′ area.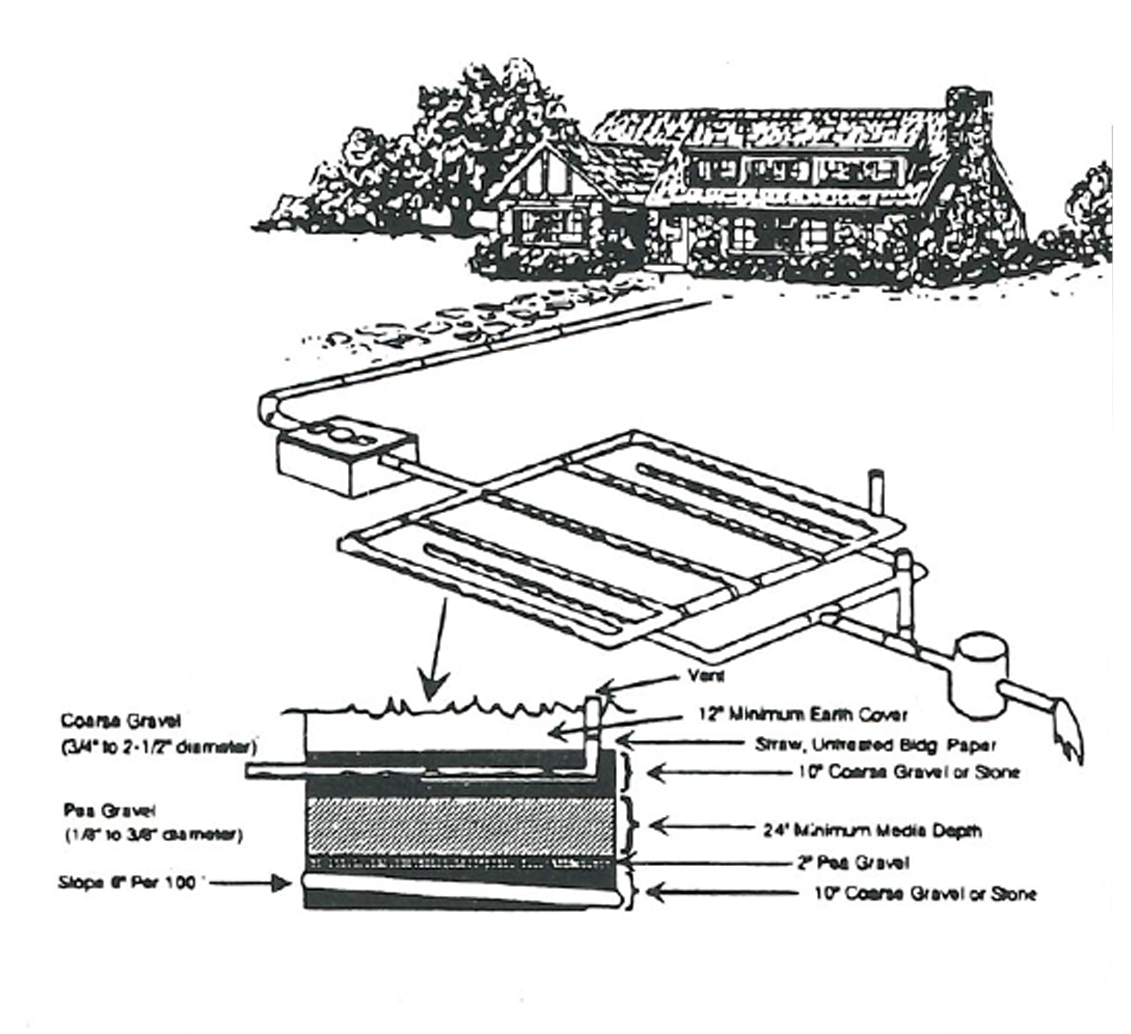 Buried Sand Filter
Waste flows into septic tank, solids settle out. Effluent flows through pipes and filters down through 24″ of sand (or other filter media). The purified liquid is picked up by lines on the bottom, runs through a chlorinator and discharged to the surface.
ADVANTAGES
No mechanical parts
Requires less area than a seepage field
Can be used in areas where soil types will not absorb water.
DISADVANTAGES
If the filter media ever clogs, removal and replacement would be expensive.
Filter along may require up to a 20′ x 40′ area.
Drop of 48″ from tank inlet to discharge line. A life pump must be used in many situations.