Gast AT05 Rotary Vane Pump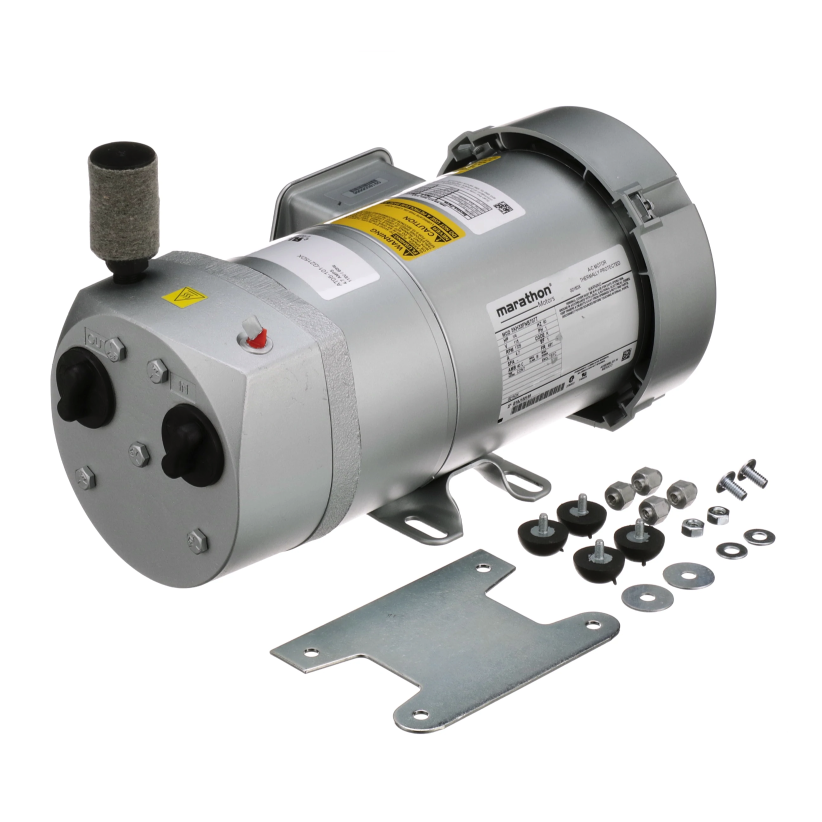 The Gast AT05 septic air pump is the choice of professional installers who want to give customers a trouble-free septic air pump. Unlike diaphragm pumps, this compressor is not sensitive to back pressure. It is not uncommon for a Gast unit to work for 8-10 years with no issues. That means the unit will have made over 7 billion rotations before having to be rebuilt. It achieves this with a unique vane that places a film on the counterface so that the material wears against itself. This allows the vane to wear at a rate of a thousandth of an inch per year.
It is important to clean the compressor's top filter every 4 months as dust entering the the septic air pump damages the film layer, affecting longevity and time between rebuild. Function of the Septic Air Pump The Gast AT05 Rotary Vane Septic Air Pump will inject the wastewater in your septic tank with oxygen so that aerobic bacteria can colonize and feed on the wastewater, breaking it down into smaller parts. Once this process is complete, the water can be released into the environment without risking contamination.
Function of the Rotary Vane The Gast AT05 Rotary Vane Septic Air Pump's robust design ensures that the compressor runs smoothly and soundlessly. In fact, the compressor is well-regarded for its high efficiency and low noise level. Diaphragm pumps, in contrast, tend to get notably noisy as soon as they show signs of significant wear. Moreover, the Gast AT05 Rotary Vane Septic Air Pump is more energy efficient than previous models.
Motor Design: No Risk of Back Pressure Back pressure occurs when an obstruction develops within the system, causing gases and waste materials to build and stagnate flow as a result. If not addressed immediately, back pressure can cause long-term damage to a pump. Fortunately, Gast AT05 Rotary Vane Septic Air Pump is not ventilated, which keeps more sludge out. Additionally, the air pump produces high-flow air to ensure ideal air pressure. Attached to the motor is a cooling fan to ensure ideal temperature.
Gast AT05 Rotary Vane Pump
$615.00 Taxes