The simple definition of a burial vault is a lined, sealed, watertight, warranted outer container that is designed to protect a casketed human body.
The liner is usually thermoformed plastic. The vault incorporates a tongue-in-groove seal using butyl. The exterior of the vault is coated and then painted to compliment the color of the casket. After the casketed body is placed in the vault bottom or base, the vault lid or cover is sealed on and the entire unit is set into the grave.
Old-timers would say "the casket keeps the inside in. The vault keeps the outside out."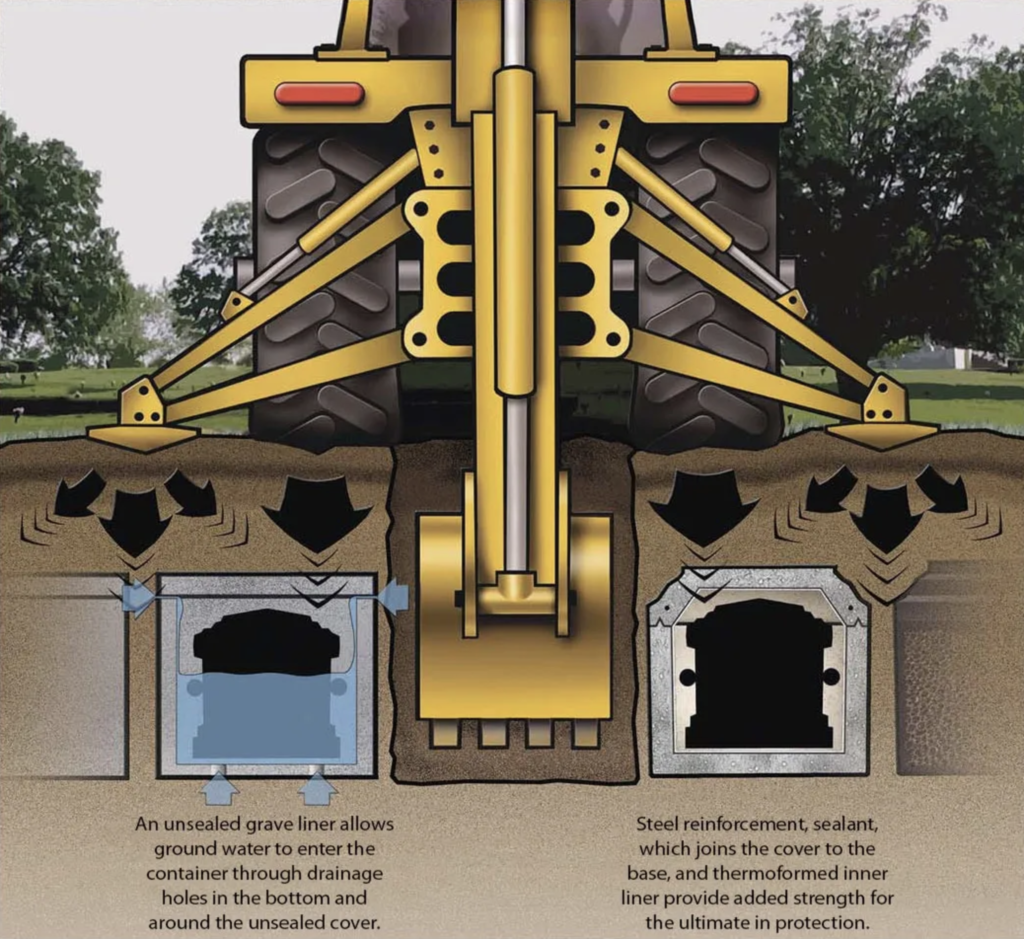 Although there are other materials used to produce burial vaults such as plastic and metal, concrete with a plastic inner liner is the preferred method.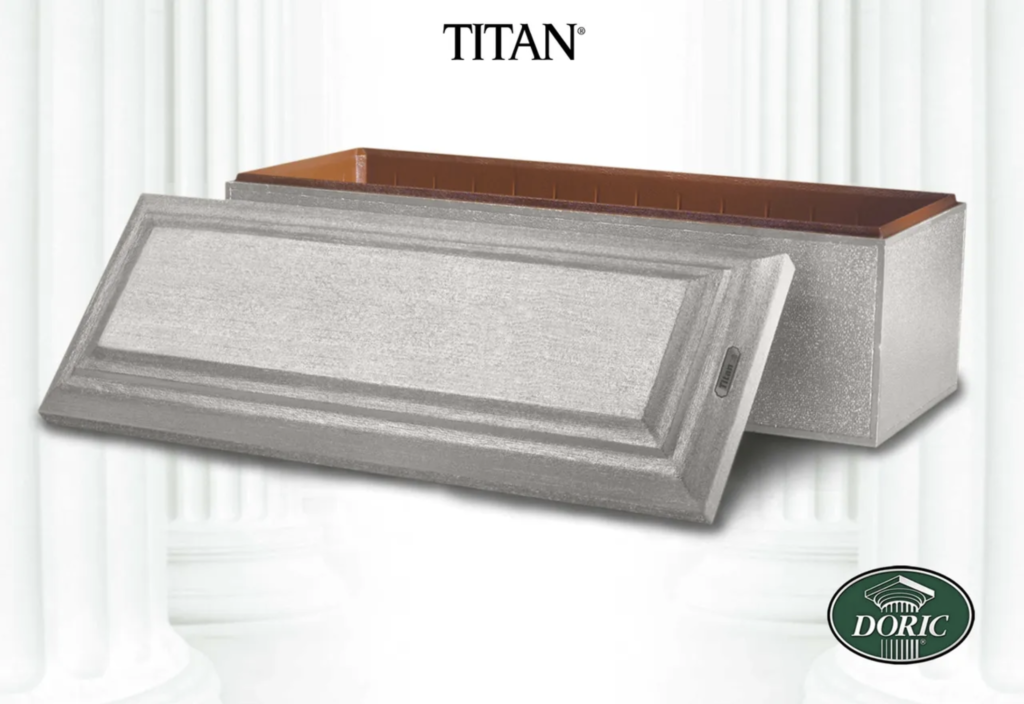 Currently, there are three (3) nationally known brands: Doric, Wilbert, and Tri-Guard. All three corporate offices are based in Illinois. Each brand is regulated by its' respective corporation, however, the National Concrete Burial Vault Association (NCBVA) helps establish minimum standards and does regular inspections of each manufacturing facility.
Learn more about the Burial Vaults Rex Vault has to offer here.