3 Options for Storm Shelters – Same sizes, different entries. Top-Hatch, Walk-in, and Slant Top.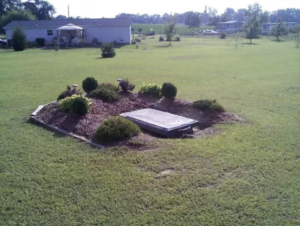 (Installed Top-Hatch Shelter)
The Top Hatch storm shelter is designed for areas that have little to no elevation or go under a closet or floor. Typically, they are used as storm shelters but can be used as safe rooms. When installed out in the yard, the only thing visible is the hatch-type lid and the vent pipe. A ladder is provided to enter the shelter.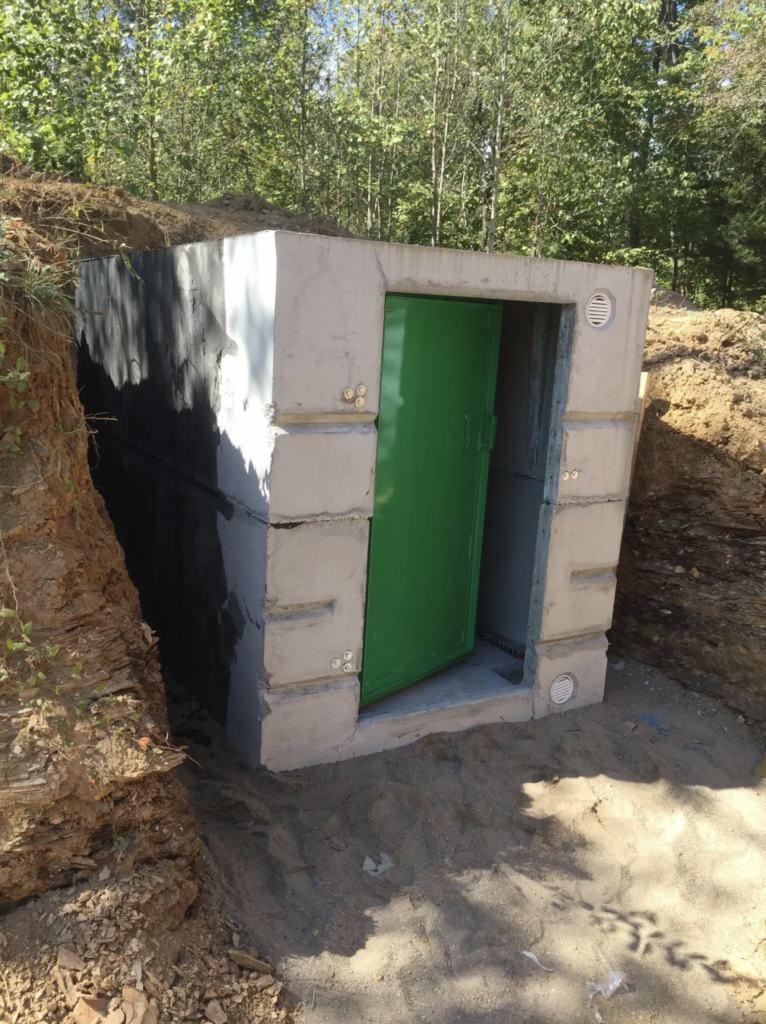 (Walk-In Storm Shelter. The homeowner added a basement coating for extra protection.)
The Walk-in is designed for areas with some to a lot of elevation. The shelter can be installed on a hillside and you can walk in like a mini walk-out basement. The end wall and door is what is visible. No ladder or steps are needed.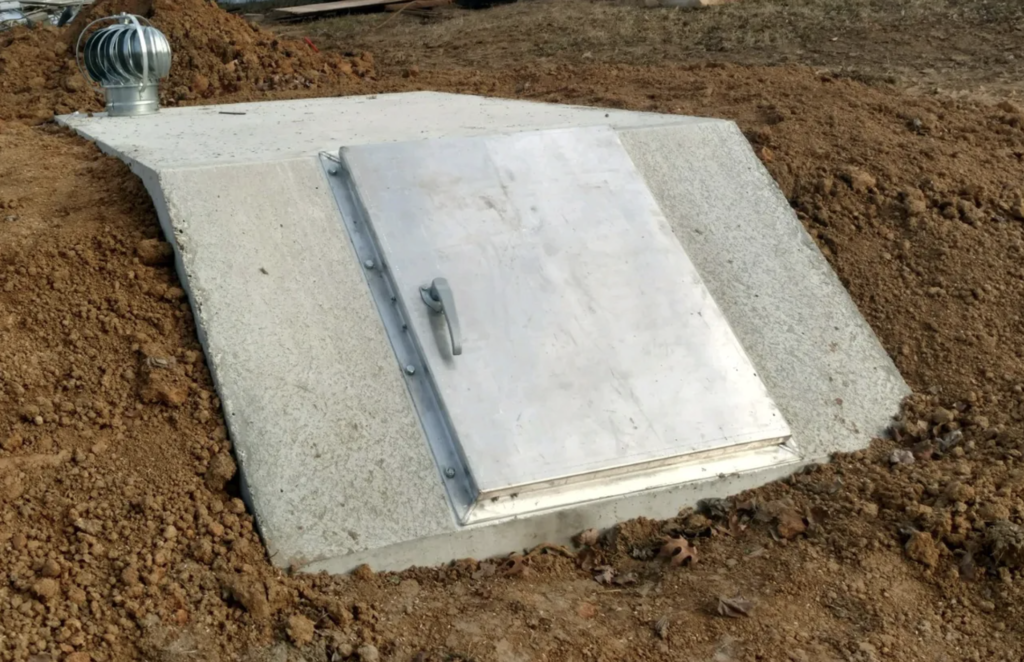 (Slant Top Storm Shelter Installed)
Slant Top Storm Shelters are designed for any elevation. If no elevation, the excavating contractor will dig down approximately three feet, set the shelter and then bring dirt around the shelter on three sides leaving the slanted portion and door exposed. If plenty of elevation, recess the shelter into a hillside leaving the slanted portion and door exposed. Three steps are provided to enter the shelter.
All three shelters will accommodate at least ten adults.