SJE Rhombus Tank Alert EZ Alarm System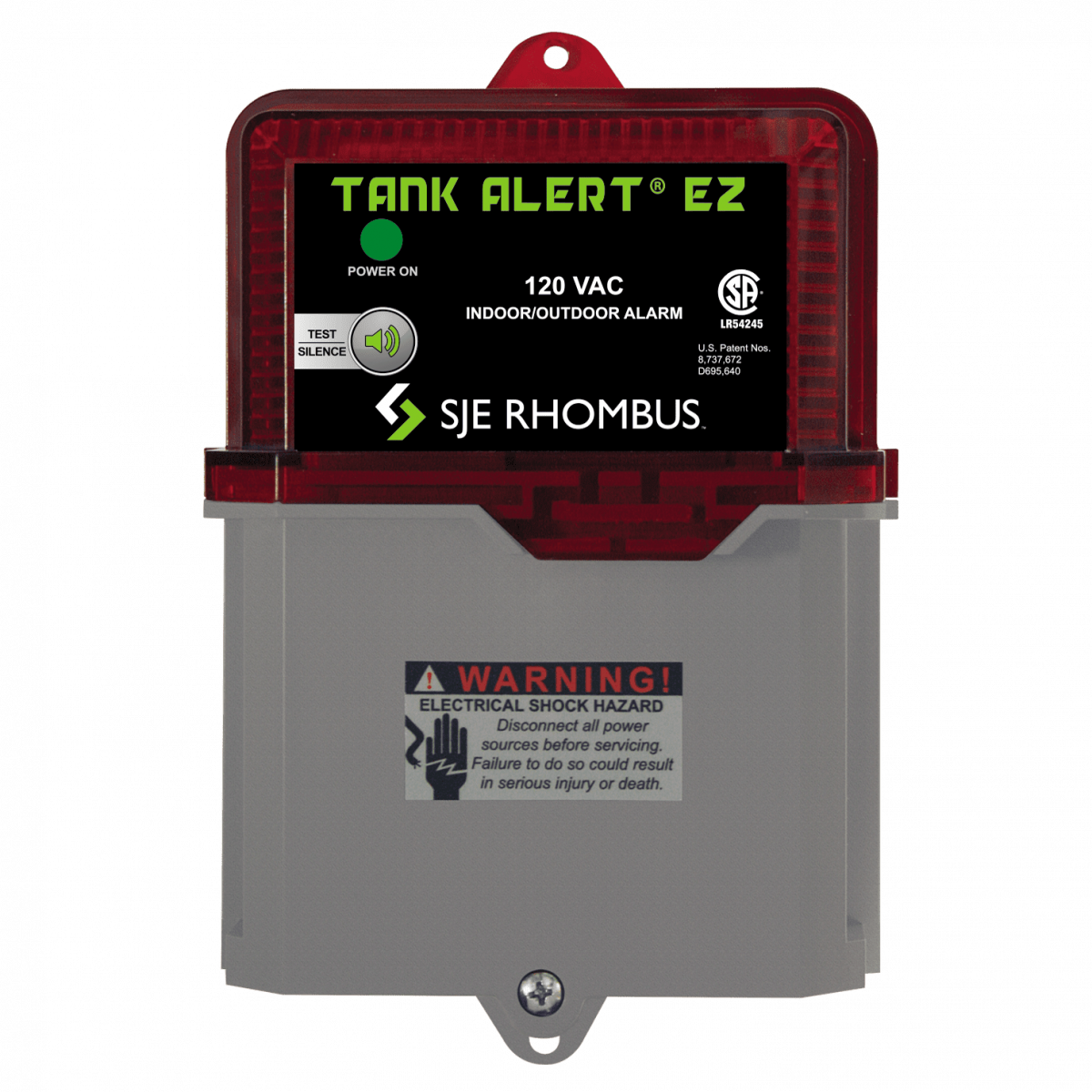 Tank Alert® alarms provide audio/visual warning of potential threatening liquid level conditions.
The patented Tank Alert® EZ alarm is all about making installations easier! This indoor/outdoor alarm offers significant improvements over other alarms currently available for lift pump chambers, sump pump basins, holding tanks, sewage, agricultural, and other waste applications.
The Tank Alert® EZ easy-to-install alarm features an innovative, sleek 2-color molded enclosure that integrates the LED red translucent beacon; the upper half illuminates and the horn sounds when an alarm condition occurs. Once the condition is cleared, the alarm automatically resets. The NEW Tank Alert® EZ DUO models feature a red LED for alarm 1 and an amber LED for alarm 2.
The Tank Alert® EZ alarm features external mounting tabs for quick, easy installation. The removable cover allows greater access for easier field wiring. Standard features include an alarm test/silence switch, green power-on indicator, and auxiliary contacts for remote devices.
SJE Rhombus Tank Alert EZ Alarm System
$160.00 Taxes