What is a Burial Vault?
A burial vault is a lined and sealed receptacle that houses the casket. It can also be called a grave vault, burial liner, or outer burial container. Vaults can be made out of plastic or metal, but they are more commonly made out of concrete. Concrete vaults do a better job of maintaining and protecting the casket it houses. Our Doric Vaults are made with a specially formulated concrete mix and the cover of our vault is reinforced with steel bars to ensure maximum strength. Since concrete is a porous material, each of our vaults has an interior liner made from seamless plastic that is bonded to the inside of the cover and base. The liner also provides an additional layer of strength. The combination of the concrete and the liner protects the casket within.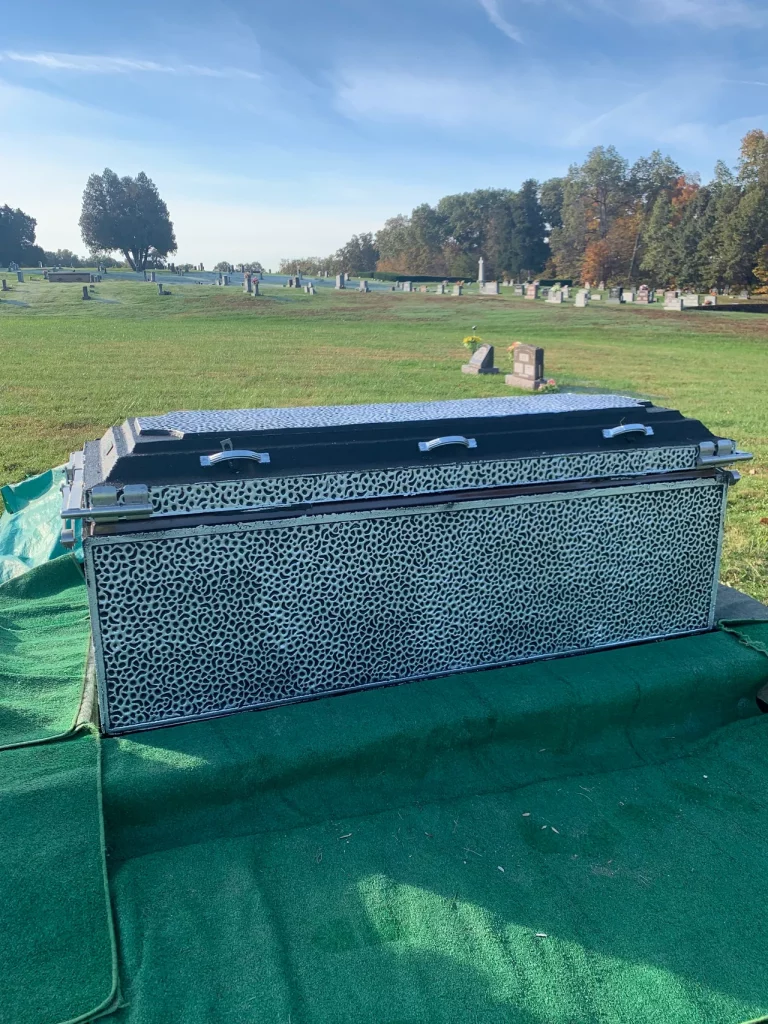 Why do you need a Burial Vault?
Burial Vaults protect the casket, help to maintain the cemetery, and help to protect the environment. Without the burial vault, the casket will gradually start to decay and break down into the earth. The weight of the soil and the use of necessary equipment within the cemetery will cause the soil to sink and the casket to cave in, leaving the cemetery's ground uneven and unsafe. Cemeteries often require burial vaults to ensure the safety and beauty of the cemetery for years to come.
Burial Vaults are also important to protect the casket from the outside elements. Dirt, water, and insects are all potential disturbances. Doric vaults use a special seal to further ensure protection against outside elements. When a casket is placed in a vault, it adds a layer of protection for many years to come.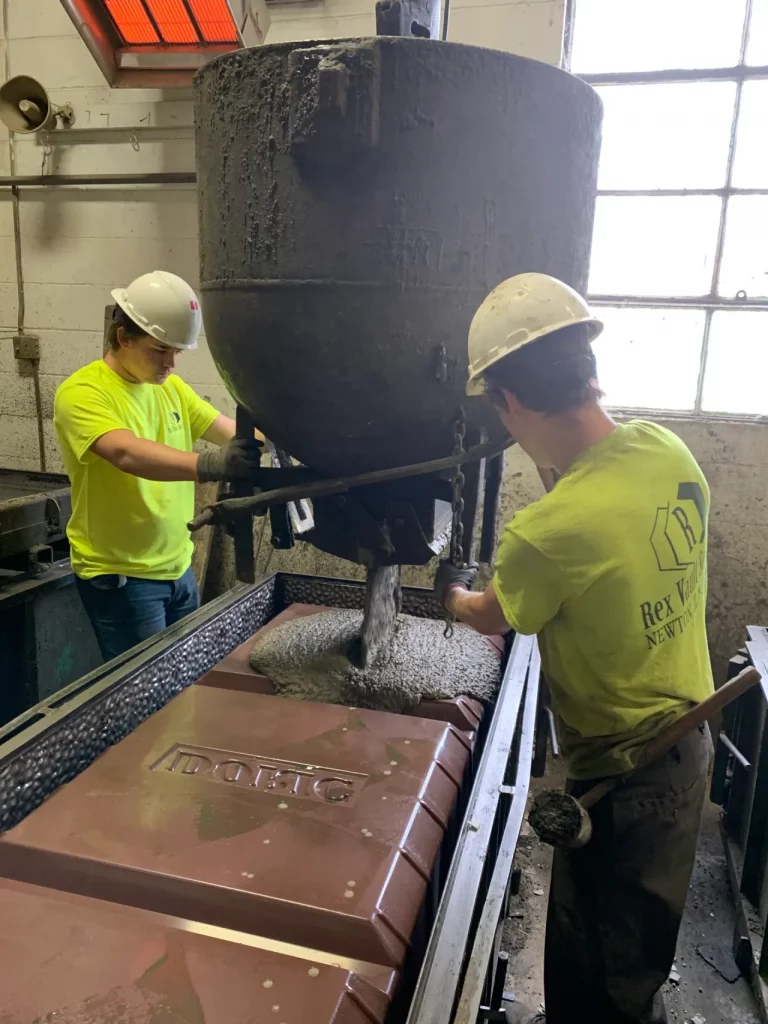 How do you select a Burial Vault?
There are many different options to consider when selecting a burial vault. Burial vaults have different personalization options and different levels of protection. There are options for you to choose from based on aesthetic, personal touches such as a nameplate or emblem, and level of protection which includes the most progressive warranties in the industry. Some of the burial vaults come with the option to choose a vinyl overlay with an image on the top of the vault to reflect the life of your loved one. Doric Vaults offer these options as well as the option to choose an inner liner. The inner liners come in bronze, copper, and stainless steel.
When you are ready to have this "Talk of a Lifetime" contact your local funeral director.